Build, Enhance or Evolve Your Mobile Solution
Creating seamless and intuitive mobile applications that offer the best user experience is what our team of mobile app development professionals at Tecnovaters are experts at. We design all kinds of mobile apps for Android, iOS, Windows, etc. depending on your business and end-user requirements.
Tecnovaters Mobile Application Development
Smartphone dominance has opened up a new avenue for businesses to connect with and engage with their customers, while also opening up access to wider markets. Tecnovaters Mobile Application Development team can help business build powerful apps, customized as per the client's needs. We provide our clients with cost-effective solutions for all major smartphone platforms including iPhones, iPads, and Android devices. Client satisfaction is a priority at Tecnovaters, and we leave no stone unturned to achieve this: We follow the highest standards in the industry for engineering process, product quality, delivery and support.
Our team of talented and experienced mobile app developers has worked with different companies building powerful apps for different mobile Operating Systems including Android, iOS and Windows. The mobile app space is constantly evolving, and our team keeps itself updated on all the latest advancements in the app industry. Our skilled Android and iOS app developers adopt fresh approaches in mobile app development depending on the current trends. They identify the needs of the client and their vision for the app, research the app market for current trends, and use their technical expertise in building an app that stands out in the App Store. The final result is an app that flawlessly blends beauty with functionality, and is interactive, responsive, and user-friendly.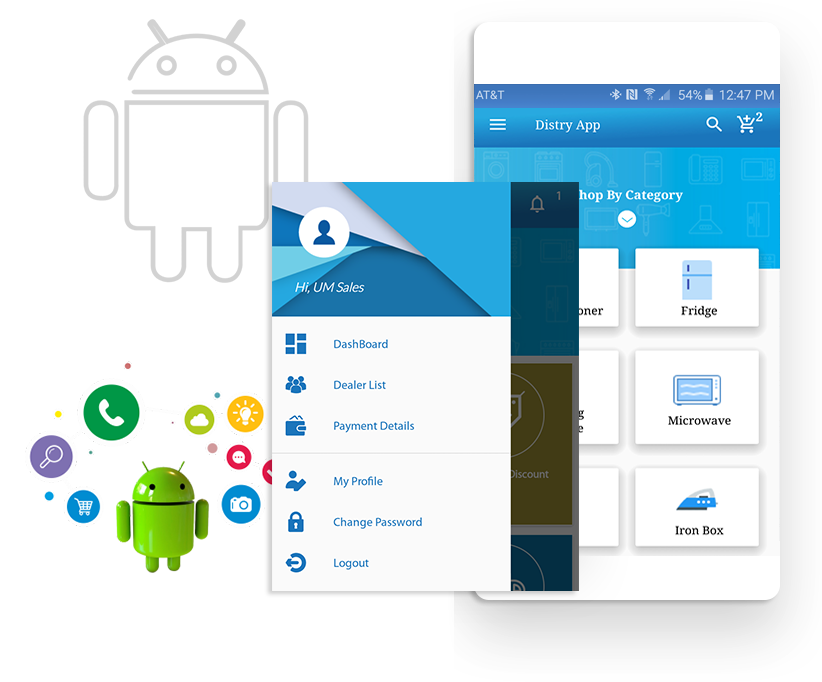 Android App development
Our skilled Android app development team designs powerful Android apps for business solutions, productivity, learning, and recreation. Developing smooth, reliable, scalable and robust apps within the specified time frame, ensuring 100% customer satisfaction We have an expert team of mobile app development professionals specializing in Android app design and development.
iOS App Development
We create beautiful and engaging applications for the Apple Store that are free of bugs and glitches for different industries including health, fitness, tourism, etc. Regardless of whether our client's business is in need of a new iPhone app or need modifications in the existing app, we have an excellent team of iPhone development experts, who have proved their excellence at developing apps from the scratch as well as in altering the existing ones to satisfy end-users requirements.